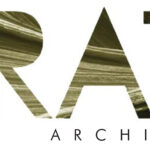 Website STRATAap, Inc.
JUNIOR PROJECT ARCHITECT with 2 to 6 Years of Experience
STRATA a|p, a North Bay architecture firm with a variety of educational, institutional, Federal, winery, commercial and residential clients is seeking a junior-level architect with a minimum of 2 years' of experience in an architectural office and a BArch or higher from an accredited university.
Experience with residential and light commercial is a must.  Candidates will be asked to show a strong design sense and demonstrate a working knowledge of sustainable design, materials, and practices.  We are looking for someone that is well organized and independent, with strong writing and technical skills, and proficiency in graphic presentation and experience with the following software:
AutoCAD 2012 or later (mandatory)
REVIT
Adobe Photoshop, Illustrator and In Design
3D Rendering skills a plus (3D Studio Max, Rhino or Sketch-Up)
Microsoft (all applications)
Essential skills and job functions:
·         Work with principals and design staff, and project engineers to conceive and develop designs, and prepare construction documents;
·         Understanding of master planning, programming and design principles and methods;
·         Knowledge of building codes, especially access compliance, and the use of local zoning codes;
·         Facilitate firm and project goals of excellence in design, execution, and sustainability;
·         Awareness of evolving building technology and systems;
·         Ability to coordinate engineering systems relevant to projects;
·         Ensure tasks are completed according to firm standards;
·         Experience with submittal and response to agency review and project permitting  (for example, DSA and the State Fire Marshal);
·         Construction Administration, including submittal review and processing, field observation, response to requests for information and project close out.
·         Preparation of proposals, reports and specifications.
Applicants MUST be currently located in the United States, reside in the San Francisco Bay Area. If you do not fit all of the above criteria, please do not apply. Salary will be commensurate with experience.
We offer rewarding challenges in a professional yet flexible environment, along with a competitive salary and benefits including health and 401k.
Please forward a pdf of your resume and a sample of work. Evidence of proficiency and portfolio will be reviewed.