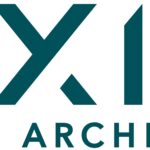 Website AXIA Architects
Architecture from all angles
AXIA is an architectural family strongly grounded in the craft of Architecture with a dedication to a broad base of clients and building types.  Our project work requires dynamic versatility in scale, type and content.
We are looking for a Project Architect who can provide exceptional leadership, vision, and technical skills at a multitude of levels within the firm.  Our project Architects are responsible for project management and implementation of all phases of project and teams under the direction of the principal in charge.
The following skills are required for this position:
Must be a licensed Architect with at least seven years of well-rounded office experience.
Proficient in presenting a body of work displaying architectural integrity, creative problem solving and technical prowess.
Revit or BIM experience desired.
Construction technology experience with the ability to detail complex projects.
Experience with projects for public schools, hospitality, high tech or boutique residential considered a plus.
AXIA offers competitive salary and benefit packages with opportunity for professional growth.  We have an office in downtown Santa Rosa and currently accommodate flexible work options with a hybrid schedule upon request.
If you feel you have the experience and talent, we seek. Please send your cover letter, resume and samples of work to the attention of Melissa Wadlow, [email protected]