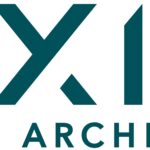 Website AXIA Architects
Architecture from all angles
AXIA is an architectural family strongly grounded in the craft of Architecture with a dedication to a broad base of clients and building types.  Our project work requires dynamic versatility in scale, type and content.
We are looking for exceptional Job Captains with long-term growth potential. The following skills are required for this position:
Must be proficient in BIM Modeling, preferably Revit.
Must have at least 5 years' experience in an architectural office.
Must be able to demonstrate knowledge of MS Word and Excel, current edition of the CBC and the ability to create an architectural plan set with minimal instruction.
Must be able to explore design options and implement design concepts.
This position entails responsibility of modeling & detailing of building components, development of construction documents, and assistance in project administration.
AXIA offers competitive salary and benefit packages with opportunity for professional growth.  We have an office in downtown Santa Rosa and currently accommodate flexible work options with a hybrid schedule upon request.
If you feel you have the experience and talent, we seek. Please send your cover letter, resume and samples of work to the attention of Melissa Wadlow, [email protected]